Are you looking for a new way to express your creativity? POSCA markers are the perfect tool for any artist looking to take their creative projects to the next level. With a wide variety of colors and sizes, these markers offer a unique and vibrant way to bring your ideas to life.
The markers are perfect for sketching, drawing, coloring, lettering, and more. Their water-based pigment ink is fade-resistant and non-toxic, making them safe for all ages. Plus, the ink is also water-resistant, so you can create beautiful works of art that won't smudge or fade.
POSCA pens are ideal for artists of all skill levels. Whether you're a beginner or a professional, you'll be able to create stunning works of art with these markers. So go ahead and let your imagination run wild! With POSCA markers, you can create beautiful works of art that will last a lifetime.
Ready to get started? In this article, we'll review the best POSCA markers on the market and provide you with all the information you need to make an informed decision. It's time to make your creative dreams a reality with POSCA markers! Unleash unlimited possibilities and unleash your inner artist. Tap into the ultimate tool that allows you to bring any project or idea to life with vibrant colors, long-lasting quality, and endless creativity. With POSCA markers in hand, there are no limits on what you can create!
👾
Ready to learn all about POSCA Markers? We are super excited to show you all we know! For your convenience, this post contains affiliate links. If you make a purchase, we will earn a small commission without adding any additional cost to your total!
How We Choose
Are you looking for the perfect POSCA paint marker to create amazing art? With so many different types and brands available, it can be hard to know which one will give you the best value for your money.
Our team of art experts has read thousands of reviews on Amazon to find the best POSCA paint markers for your needs. We've done all the hard work so that you can easily find and purchase the perfect marker for your artwork.
No more guesswork. No more wasted money. Just the perfect POSCA paint markers for your creative needs. Check out our reviews of the best markers today and start creating amazing art!
With POSCA, You Can Choose between 8 Tips and 6 Shapes. We Review all 8 Tips for You. Pick One or Combine them ALL So You Can Create you Masterpiece!
---
The POSCA Brush PCF-350
Best for a Delicate Calligraphy line.
Why We Love It:
POSCA Brush PCF-350 is perfect for creating artwork with delicate calligraphy designs and vibrant color palettes. It has a brush tip that allows you to get into corners and gaps, creating solid colors and fluid strokes in the same way as a traditional brush. Painting enthusiasts will be able to rediscover all the pleasure of handling a brush combined with the unique qualities of POSCA, while beginners will learn new techniques quickly with no risks. With the 1-10 mm/ 0.03-0.39 inch BRUSH TIP, you'll be able to create the exact design you have in mind.
Find out what the latest price is of the POSCA Brush PCF-350!
---
POSCA PC-1MR
Perfect for those looking for impeccable accuracy and finely drawn lines!
Why We Love It:
The POSCA PC-1MR is the perfect choice for those who need precision and refined lines. It comes with an 0.7 mm/0.02 inch extra-fine tip that is ringed in metal, making it extremely versatile and perfect for a variety of creative projects. From graphic designers creating roughs and technical drawings, to hobbyists looking for scrapbooking and card making supplies, to professional artists adding finishing touches, details and contours with absolute precision, the PC-1MR delivers a rich palette of 16 color effects that is sure to bring any project to life. Together with the Posca PC-1M, It is one of the two finest tips of the current POSCA range
Check the latest price of the Posca PC-1MR!
---
POSCA PC-1M
Perfect for crafting captivating small-scale creations!
Why We Love It:
POSCA PC-1M is the perfect tool for crafters, professionals and artists looking for precise and detailed colouring and drawing. The 0.7 mm/0.02 inch extra-fine tip allows for precision and accuracy, while the small size of the pen makes it ideal for small-format creations. Together with the Posca PC-1MR, It is one of the two finest tips of the current POSCA range.  It is available in 22 colours and is suitable for a wide range of applications, from drawing and colouring to scrapbooking, upcycling, tableware and more. The pens work on almost any surface! Even on bees: The PC-1M is also an excellent choice for beekeepers looking to identify queens in their hives.
---
POSCA PC-3M
POSCA PC-3M's Universal Bullet Tip Accommodates to All Forms of Creation!
Why We Love It:
POSCA PC-3M is the perfect creative tool for any creative connoisseur. Its 0.9–1.3 mm / 0.03 - 0.05 inch reversible tip provides precise and assured strokes when creating, customising, decorating, and marking anything that inspires you. Whether you are an artist, designer, or hobbyist, the PC-3M can help you create your dream projects. It comes in 40 colors, so you can find the perfect shade to match your vision.
Check the latest price on Amazon!
---
POSCA PC -5M
For unlimited freedom of use!
Why We Love It:
POSCA PC-5M is the perfect tool for any creative project! The medium tip of this versatile marker offers unlimited freedom of use and provides a clear, precise line with beautiful color. It's the go-to choice for professional artists, creative hobbyists, surfers, skaters, and more. And with its 1.8-2.5mm/0.07-0.09 inch reversible tip and 39 colors to choose from, you can let your imagination run wild! Plus, the reversible tip means it can be used for both thick and thin lines. With POSCA PC-5M, you have all the tools to express your creativity!
Check the latest price on Amazon!
---
POSCA PC-7M
Achieve an expansive coverage with the broad bullet tip!
Why We Love It:
The POSCA PC-7M is the latest addition to the POSCA range, and it has a very handy broad bullet tip. This tip allows both precise colouring and large-scale precision work, making it the perfect tool for both amateurs and professionals. With its 4.5–5.5 mm/ 0.17-0.21 inch BROAD TIP, you can paint and draw on any surface, from paper to plastic, stones to fabrics, indoors or outdoors, such as frescoes, large paintings, bikes, motorbikes, surfboards, skateboards, windows and displays.
Check the latest price on Amazon!
---
POSCA PC-8K
Ideal for creating beautiful curves and covering larger areas!
Why We Love It:
POSCA PC-8K is the perfect marker for all kinds of artistic, creative and decorative projects. With its 8 mm / 0.31 inch broad chisel tip, it is ideal for tracing curves, covering large areas and creating different graphic calligraphy effects. It is available in a huge range of colours, making it perfect for flat colours, markings of all kinds, street art creations and lettering. Not only that, but it can also be used on any surface, from paper to rocks, indoors or outdoors, so you can use it to decorate your room, furniture, objects, fabrics, boards and more!
Find the latest price on Amazon!
---
POSCA PC-17K
The largest tip of all POSCA's! Enjoy the majestic, rectangular XXL tip!
Why We Love It:
POSCA PC-17K is a must-have tool for artists and professionals who want to create large-scale works. This amazing art tool features a 15mm / 0.59 inch extra-broad tip that is perfect for painting flat colours and backgrounds on giant surfaces. With the PC-17K, you can easily do makeovers to rooms, furniture, fabrics and large objects, and create stunning window displays and banners.
Check the latest price on Amazon!
---
About POSCA
Back in the early 1980s, Uni Mitsubishi Pencil launched their POSCA paint markers in Tokyo and they quickly took off among the graffiti and urban culture communities. They were an instantaneous success!
---
Ready to get creative? Get the scoop on using POSCA markers - all of their technical properties and how you can use them. Unleash your inner artist!
PAINT: the Colours of Creativity
Unleash your inner artist! POSCA paint paves the way to a world of vibrant creativity. Its unique water-based formula delivers bold, waterproof, matte finish colors that are sure to stay for good on almost any surface- no smudging or fading away here. Perfectly layerable and mixable with its 66 captivating shades (including glittery, metallic & fluorescent), this is one vision waiting just behind every artwork!
THE TIP: The TOP of the Posca-berg!
A creative artist knows: the right tool can make or break any masterpiece. That's why POSCA has your back - with eight sizes and five tip shapes, you'll be able to find exactly what fits your style! Crafted from top-notch materials that ensure a smooth stroke every time, get ready for art that is truly unique - it looks like POSCA just made creativity even easier!
💡
Most POSCA tips are washable and replaceable (PC-1MC, PC-3M, PC-5M, PC-7M, PC-8K and PC-17K). Some are also reversible (PC-3M and PC-5M). If for whatever reason, a marker tip loses its moisture and becomes dried out; submerging it in water will restore it to working order again.
THE BALL: Makes a TOSCA Marker ROLL Smoothly!
Get creative with POSCA pens! Each marker features a little ball inside to perfectly mix the ingredients and give you that sought-after, consistent texture. All it takes is an energetic shake (with the cap on) for your ears to be filled with its characteristic clicking sound - don't forget to get grooving as you make art come alive!
Transform Your Art with POSCA Paint Effects!
LAYER it!
You know what's cool? Creating beautiful art without worrying about your layers smudging! With POSCA paint and its high-density coverage, you can superimpose away like a boss. Now get to painting - the perfection of layering awaits.
MIX it!
Unlock your inner Van Gogh and become a master colour mixer with the MIXABLE characteristics of your POSCA Paint Markers! Create an array of unique textures by blending together paints while they're still wet. With this amazing tool, the possibilities for creative expression are truly endless.
BLOW it!
Create bright and beautiful works of art with the POSCA! Blow vigorously for a 'spray' effect. Prime it up using extra paint, then watch your masterpiece come to life - best done with wider tips like PC-5M, 7M, 8K or 17K.
WATER it!
Got a knack for painting? Bring your creativity to life with the water-soluble technique! With just one pre-soaked brush and some quick work, you can turn any material into an eye-catching masterpiece. Make sure you apply the technique before the paint dries.  So hurry, let's get crafting!
Scribble on all Surfaces: ANYTHING goes!
Put your artistic creations on *ANYTHING* with POSCA! This magical creative tool gives you both permanent and transient results depending on the surface - make a lasting work of art on practically any surface like stone, rough or porous materials, wood, cardboard, silicone style plastic, plaster, unglazed ceramic, fabric, glass or pebbles. Heck, even your regular piece of paper works as a support! You can also easily erase any accidental mistakes (or just get rid of drawings) from non-porous surfaces like glass, PVC and metal. And you don't have to worry about bleeds through paper! Unleash your inner artiste and enjoy unlimited freedom with POSCA today!
💡
POSCA is permanent with no real need for fixatives on porous materials such as wood, cardboard, fabric, pebbles, certain plastics.
💡
To preserve the paint on fabrics, turn them inside out and iron without steam.
Get creative with 8 different marker tops!
From 8 distinct Pen TIPS, choose the one that best suits your needs. Read on at the beginning of our review for more information about each option!
---
Worth Mentioning: 5 of the Best Paint Marker Sets You Can Find on Amazon:
Get creative and explore your wildest ideas with POSCA Marker Sets! These little powerhouses come in a variety of sizes and colors, making them the perfect companion for any artistic project.
Set of 15 colors: PC-5M - POSCA Marker set
Best selling POSCA Set on Amazon
Check Price on Amazon!
Set of 8 colors: PC-17K - XXL POSCA Marker Set
The widest tip of all POSCA pens!
Check Price on Amazon!
Set of 24 colors: PC-3M - POSCA Marker Set
Amazon's Choice for "POSCA marker set" above $40
Check Price on Amazon!
Set of 7 Pastel Colors: PC-5M Pastel -POSCA
Set Consists of 8 Vibrant Pastel Colors
Check Price on Amazon!
Set of 7 Mixed Nib Sizes, all Black - POSCA
7 Paint Markers In Various Sizes and with differtent Tips
Check Price on Amazon!
---
The Best POSCA Marker For You!
From fine tip to extra-large, POSCA Markers offer a wide range of possibilities to unleash your creativity. Whether you're a professional artist or a beginner just starting out, you'll find that these pens provide the versatility you need to make your artwork stand out. With their vivid colors and smudge-proof ink, these pens are sure to make your projects look stunning.
Ready to get started? Browse our selection of POSCA pens above and find the perfect one for your next masterpiece!
---
Don't just take our word for it - see what the experts are saying about Creative Materials! From MakerToMaster and LucksList, check out these amazing articles to find out how this exciting subject can work in your favour.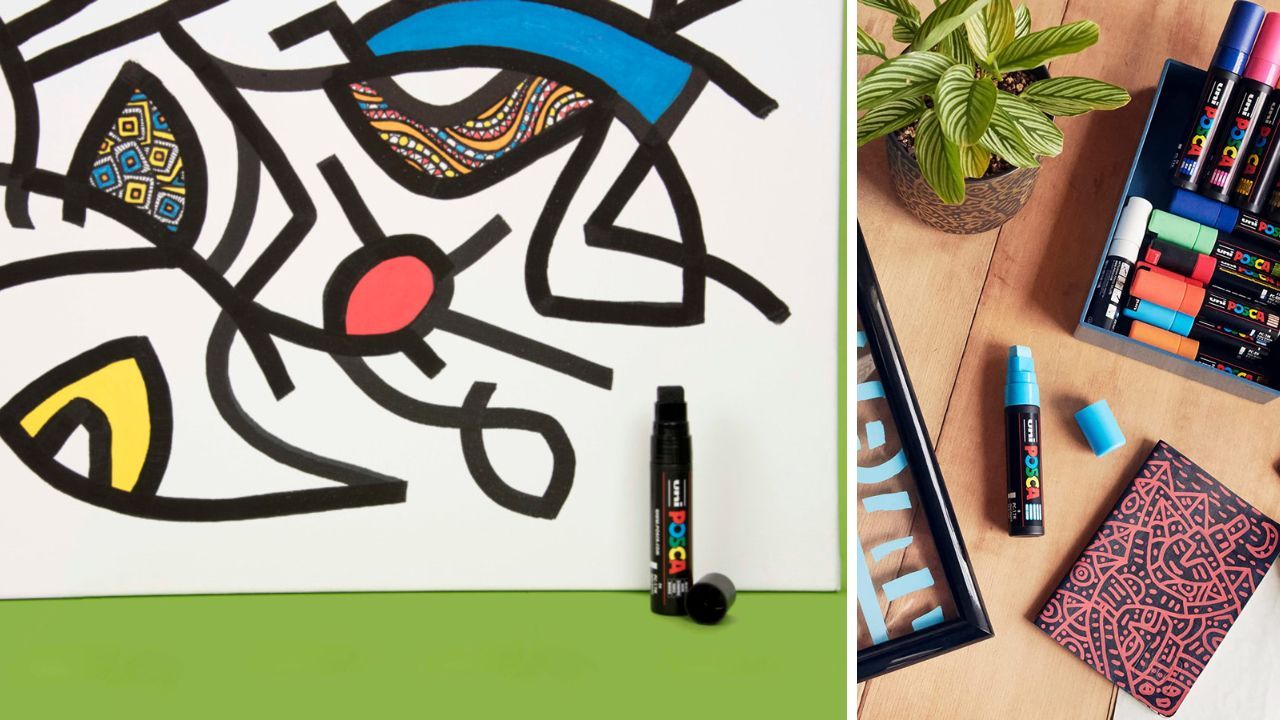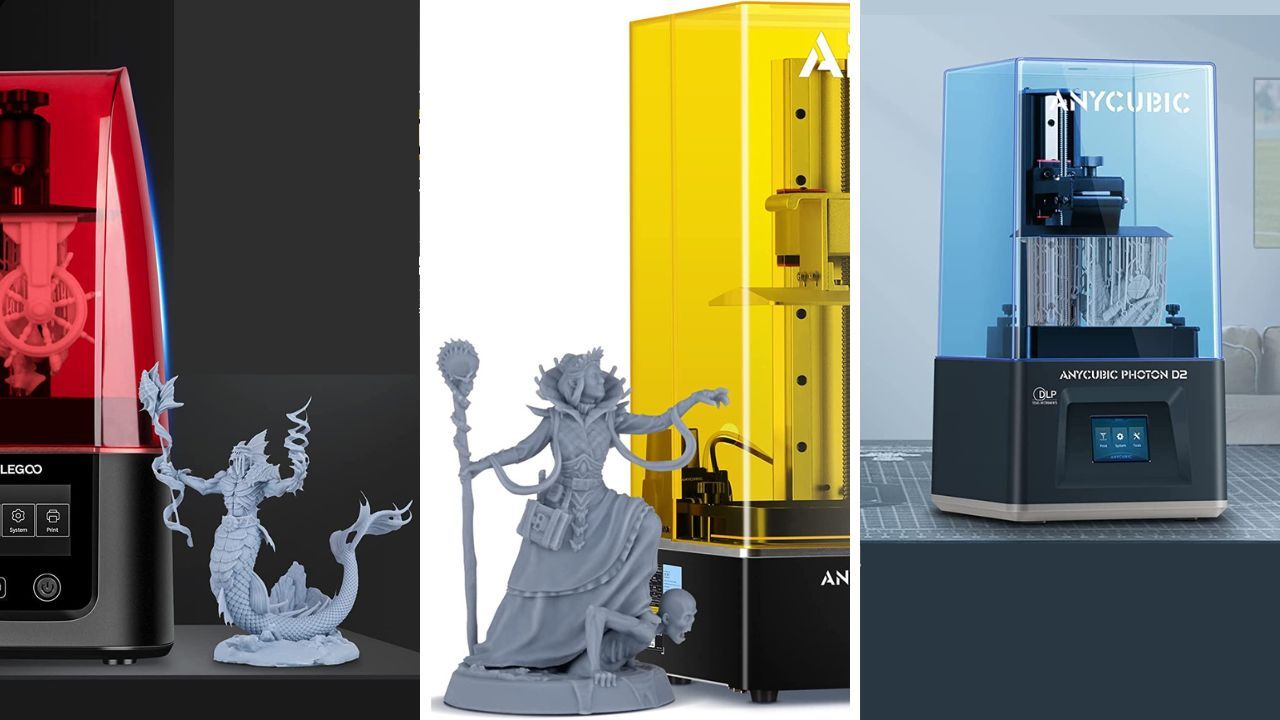 👾
Have a passion for writing and want to share your favorite products? Check out how normal people can make a living by writing on the internet by watching this awesome,
free virtual workshop
!